DocuMarc! AS/400 Document Archive and Retrieval System
---
Data Solutions America, Inc.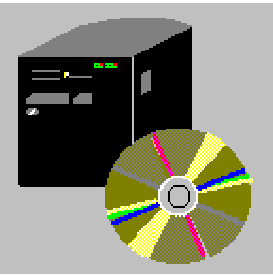 ---
SAVE MANY YEARS' WORTH OF COMPUTER PRINTOUTS IN YOUR DESK DRAWER FOR EASY ACCESS WITH YOUR PERSONAL COMPUTER!

FEATURES:
Archive spooled reports from your AS/400 on your personal computer, Zip Drive, CD ROM or other PC storage medium.
Mark the archived reports with any important notes by using the Attach Notes function.
Automatically organize the AS/400 reports on your PC for easy access.
View reports on your personal computer screen.
Search reports quickly to locate specific information.
Print an entire report or selected pages on your PC printer.
Use copy function and paste information into a spread sheet or word processing programs.
Save the equivalent of 185 boxes (about 650,000 pages) of printed paper on one CD ROM disk thanks to advanced data compression technology. A Zip100 disk holds equivalent of about 28 boxes.
Make multiple copies for use by various individuals.
Use password security to limit report access.
Full-featured Windows programs for easy operation.


---
---
For Information
Data Solutions America, Inc.

5505 South 900 East, Suite 335

Salt Lake City, UT 84117
(801) 266-5410 / (800) 478-1461
---
Last Updated October 29, 1998 by Neil Whitaker
AS/400 is a trademark of IBM Corporation. Zip is a trademark of Iomega Corporation. Windows is a trademark of Microsoft Corporation.